We are so excited about food of Ladakh! After the introductory shlog it was only natural to make a blog post – with detailed description + our opinion of the dishes.
Ladakh food
Cuisine of Ladakh cannot be compared to Indian. It is a world on its own and tells us a tale of simplicity. For those of you who don't know much about the region I just want to give you a brief.
Region of Ladakh is situated on high altitutdes (3000m+), with long winters, sunny days and water resources depending on the melting glaciers and wells. Meaning the traditional food is made from few local ingredients. It is also mostly vegetarian.
In the cities the tourism and developement changed the diet but in the villages we can still find people who are self suficient and who prepare traditional dishes.
We had a pleasure to taste them in a cute cafe in Leh called Solja. It is not common to find a menu like this!
Let's begin!
PS.: I am sorry if our comparisons are based on European dishes – but we want to explain you the dishes the best we can!
Traditional dishes of Ladakh
Gur gur tea (butter tea)
It is pink tea made with tea leaves, yak butter (or milk), water and salt.
We have been drinking this salty tea for a while now and WE LOVE IT! It is also said it helps with altitude sickness.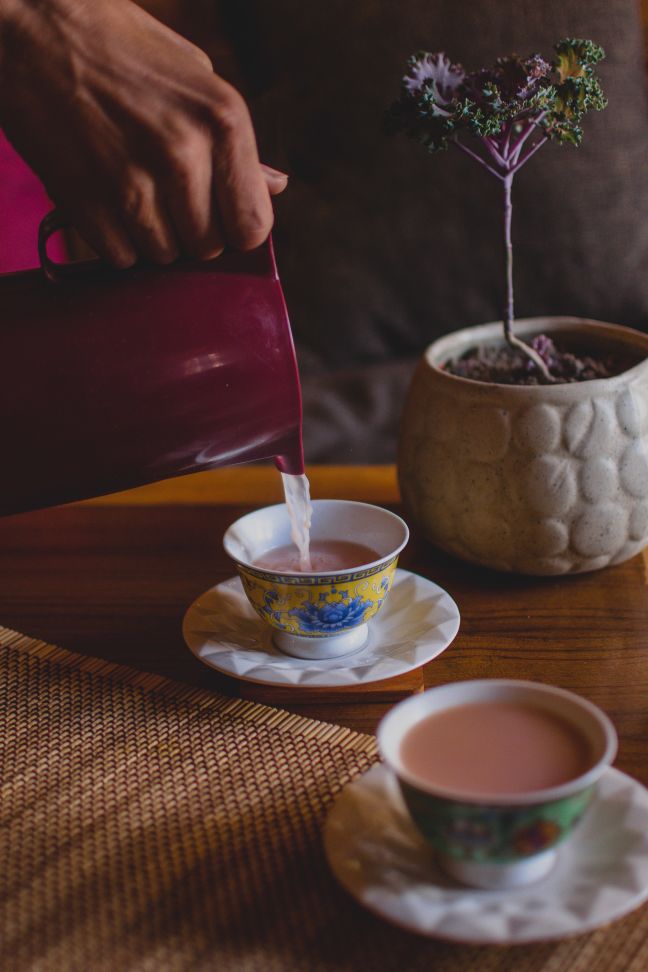 Tapu
Wheat dumplings (apricot sized pieces) cooked in apricot kernel and walnut sauce.
Delicious! It reminded us of gnocchi with creamy sauce.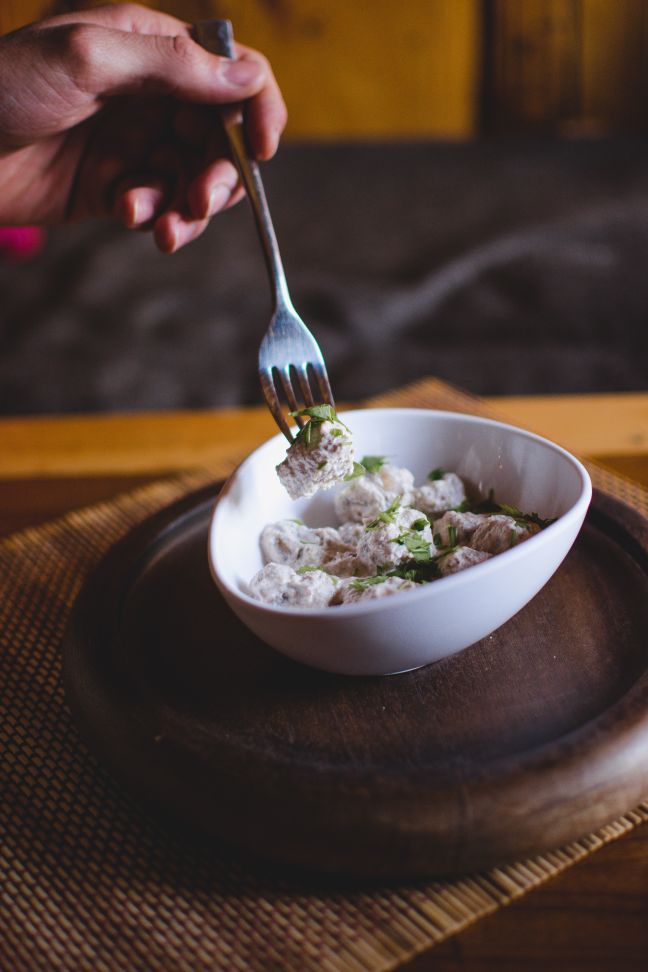 Mok Mok
Wheat steamed dumplings filled with vegetables and served with tomato based chutney.
Mo-mos (as they are pronounced) can be found everywhere and they became a real street food. They are filled with different cooked veggies and steamed (can be fried also). Very good snack option!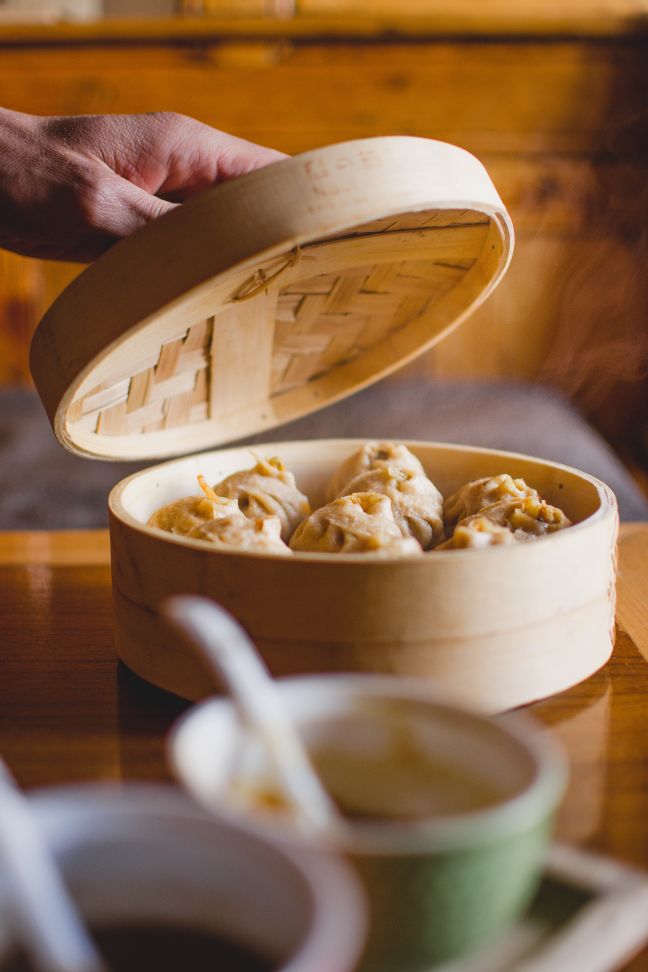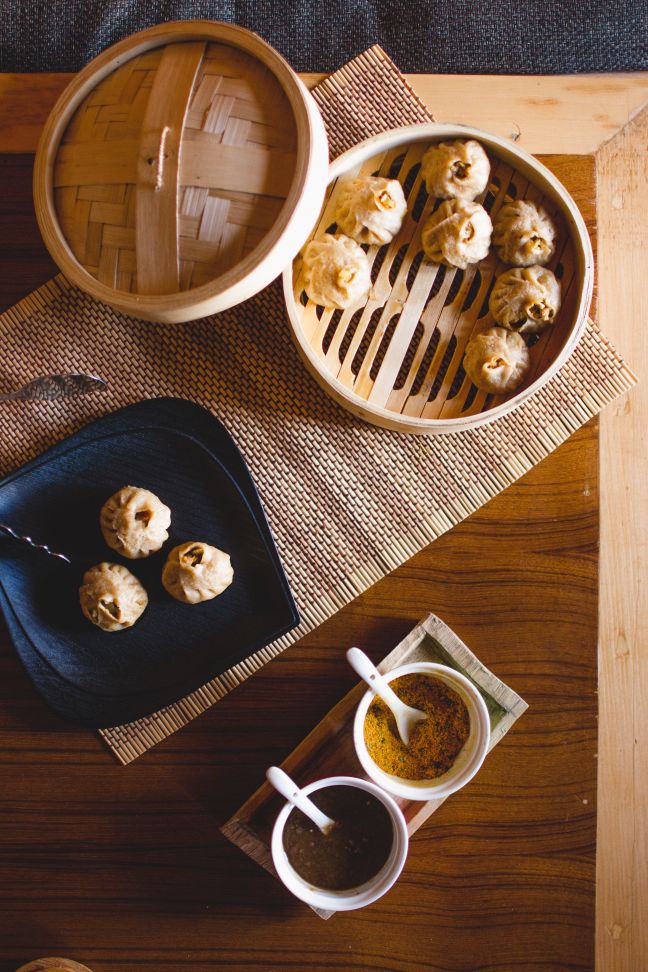 Paba and Tangtur
Mixed grain or buckwheat flour mush served with tangtur (green leafed veggies and curd based dip) and walnut chutney.
This was Klemen's favorite. It is a mush that you tear apart and dip in sauces. Simple food at it's finest. We have a very similar dish in Slovenia called žganci we just serve it completely differently. For example here they use sauce called tangtur that fits perfectly!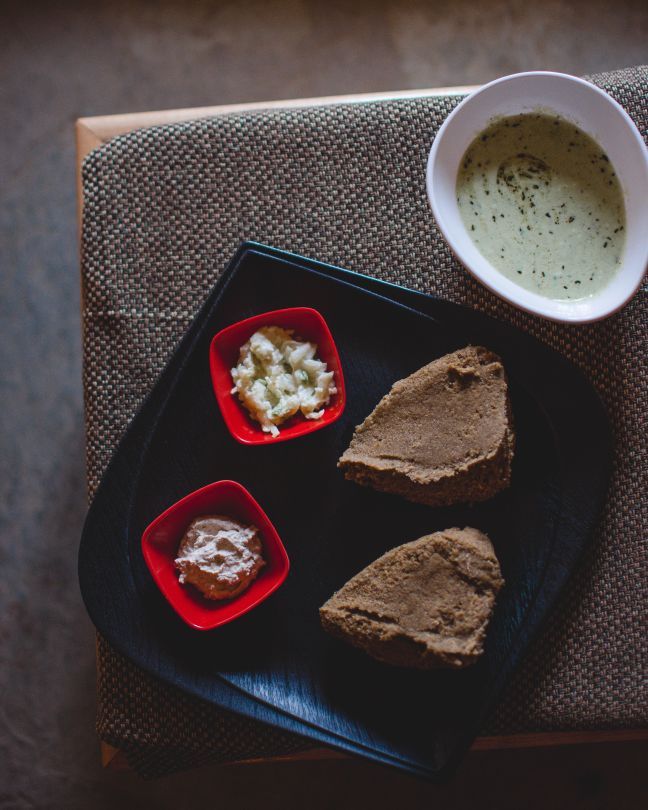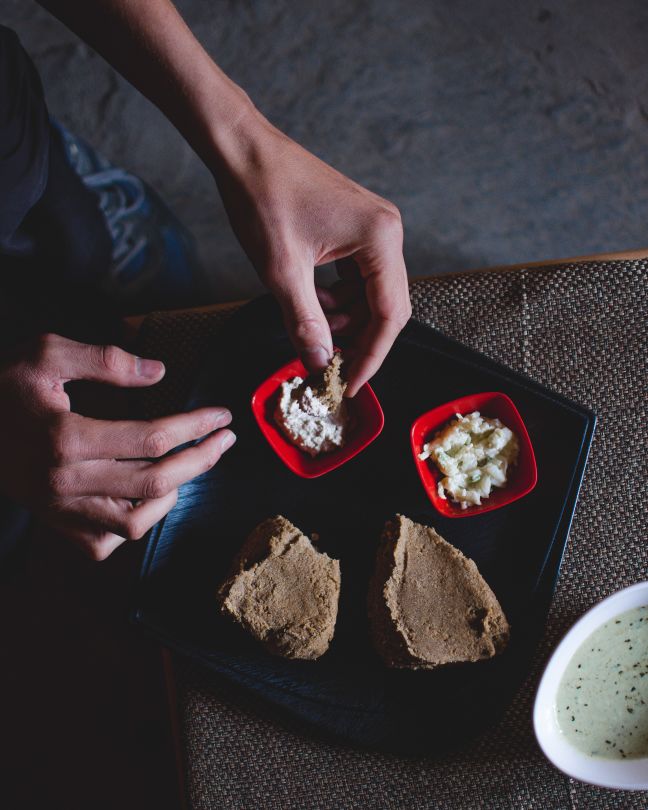 Chhu Tagi
Bow-tie noodles (wheat flour) stew with different kinds of veggies.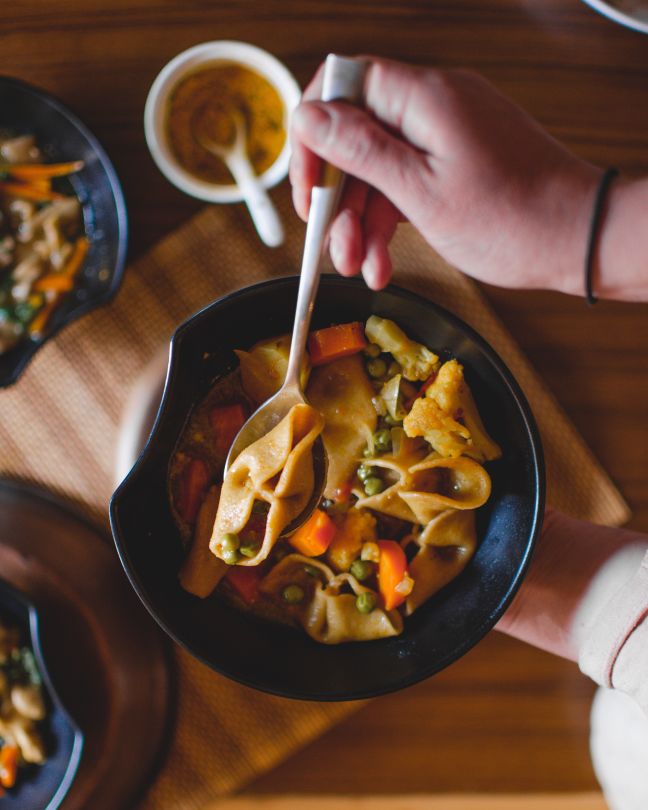 Skyu
Cup shaped noodles stew with different kinds of veggies.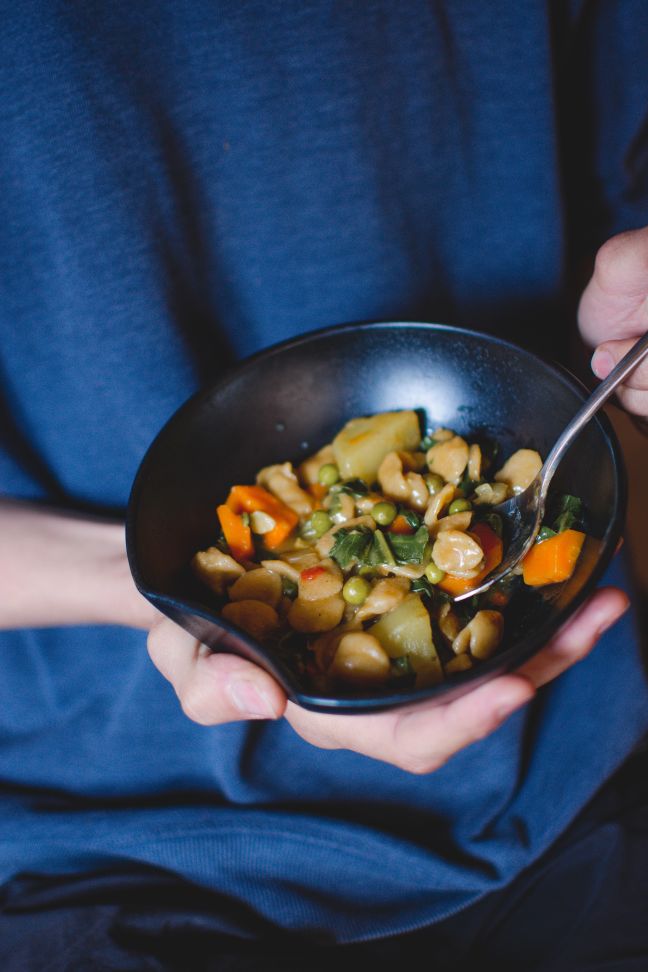 Pathuk
Wheat flour noodle soup cooked with green leafy veggies, carrots, peas, labuk (pink skinned radish), dried cheese, shranma (one of three indigenous peas) and skotse (wild garlic) for flavouring.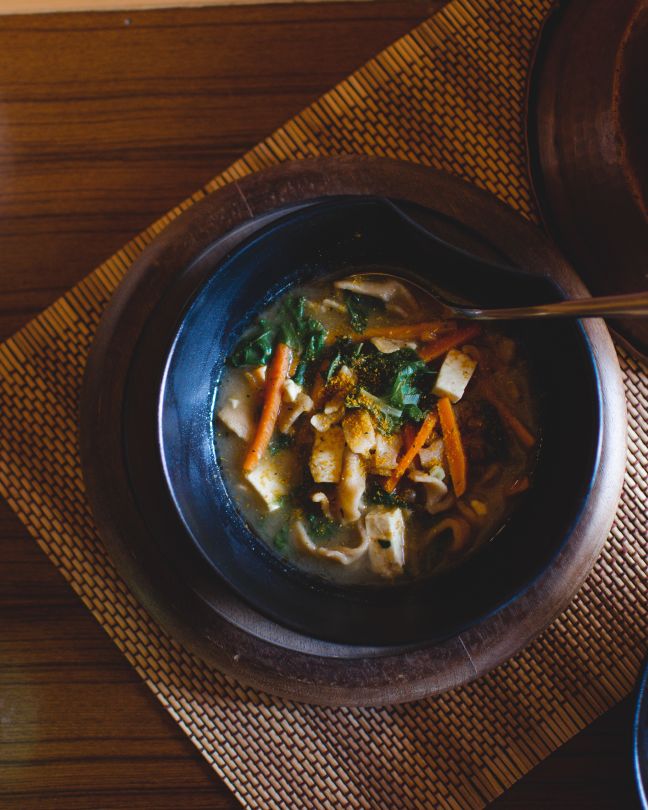 All three stews are quite similar. Differently shaped noodles cooked in broth with vegetables. Very comforting and healthy! My favorite is skyu.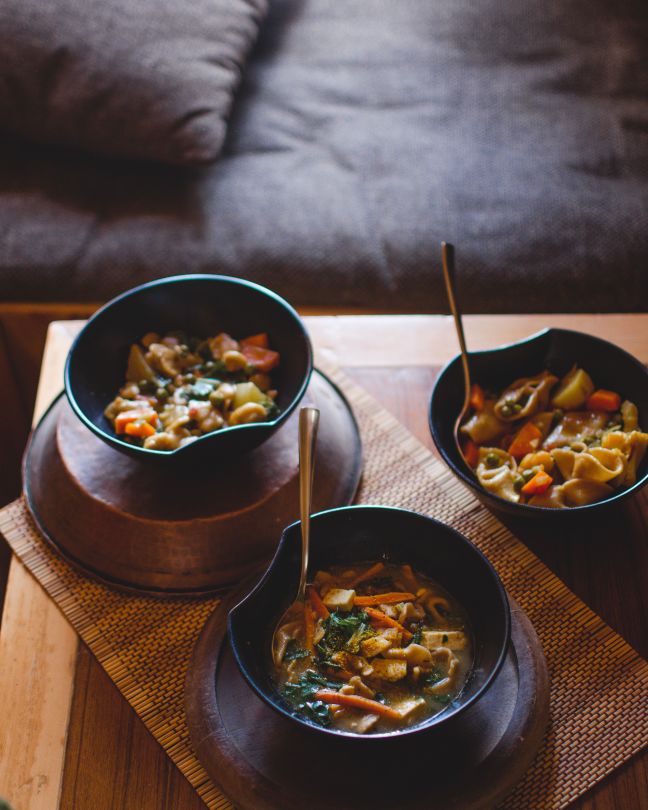 Chanthuk
Unroasted barley soup cooked with shranma (indigenous peas) and nag-shran (indigenous black peas) and apricot kernel residoue for flavouring.
Another stew made with indigenous peas that aren't that easy to find anymore. And also this dish is similar to Slovenian – ješprenj. Very simple, nutritious and flavourful.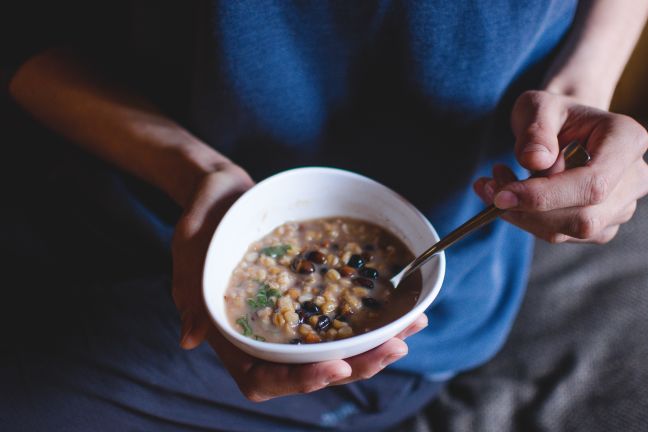 Paktsa Marku
Wheat balls in butter, jaggery and churpe (ground yak's dried cheese).
This one was a very special dish for us! We had no idea what to expect. It is like tiny gnocchi with sweet buttery sauce and coated with yak's cheese. The texture of yak's cheese is slightly crunchy and it has quite a strong flavour. A really interesting treat!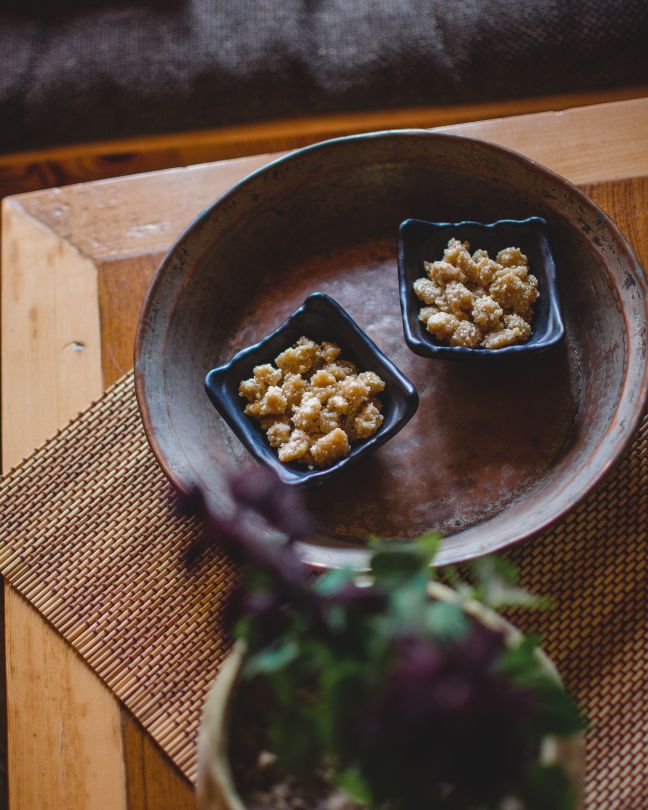 Tagi Khambir
Sour dough bread served with stuffings. On the photo the one with mashed potatoes, dried herbs, chilli and garlic butter.
Khambir is the name of the bread and usually they eat it for breakfast. It was good and unusual at the same time because of the bread potatoes combo.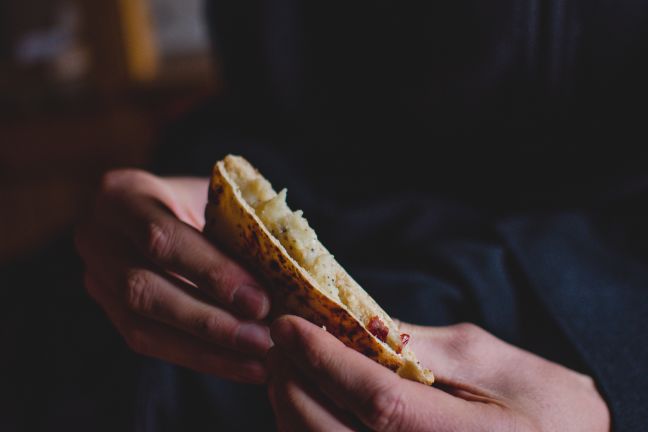 Thank you for reading this post! If you want to stay in touch check out my Facebook and Instagram.