Welcome to Kashmir!
Our trip in this region started in Srinagar. City of lakes, boats, prayers from the mosques … Two days of exploring made it very clear to me that this is different India. New world. Communication with people feels very true, mutual. They are excited you decided to visit Kashmir. "Why did you come here?"
People here are used to war, conflicts, discrimination. And yet everything feels cleaner, arier, nicely cool.

I went for a walk by myself one day. I walked for around 20 km and observed the surroundings with my eyes widely open the whole time. I haven't experienced this type of pristine environment before. I got lost in the villages in the swamps a bit. A lot of houses are put on wooden pilots. Roads are connected with wooden bridges, people move around in wooden boats.
Salaam! Was the word I was repeating over and over again while I was meeting people. And smiled at them. Out of respect, because they allow me to enter their world.
Salaam alaikum was what I got back. Women tried to tell me a lot more but I didn't understand. I was invited for a cup of tea at one family. I said yes to the invitation – my gut feeling gave me a green light.
My camera was mostly stored in the backpack because I was too busy soaking in all the stuff going on. Women in colorful clothes on wooden bridges surrounded with greenery. Fisherman. Kids in school uniforms jumping in puddles. That is why the photos below can not really do any justice to the beauty I experienced.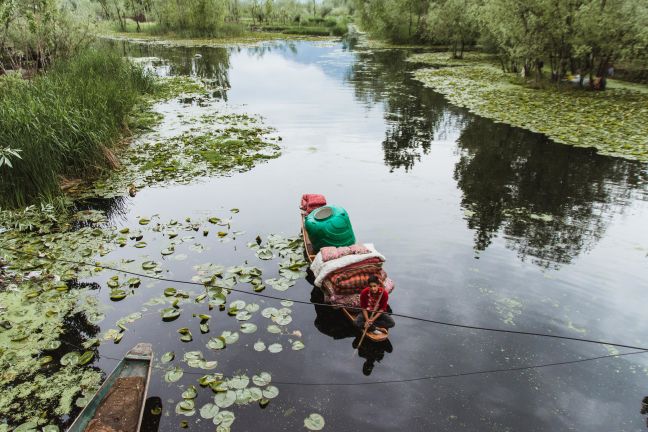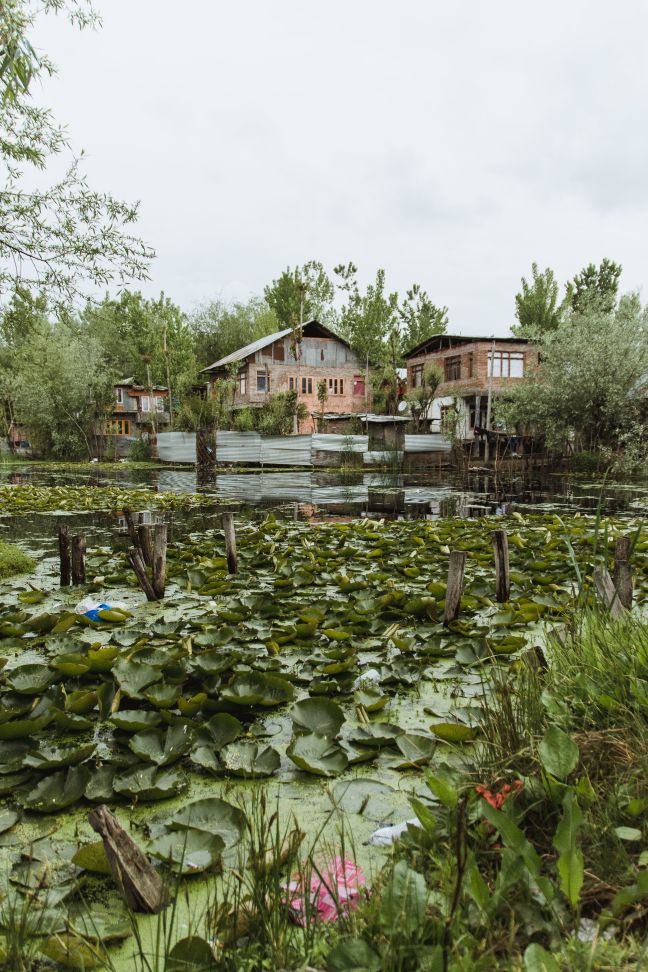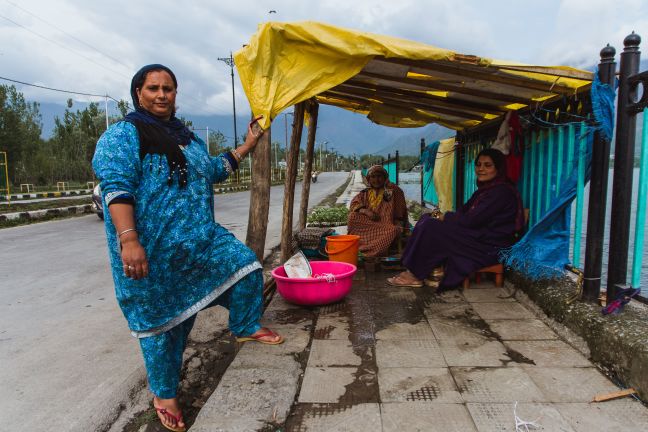 The next morning we headed to »vegetable market« with Klemen. The alarm clock rang at 4 AM, at 4.30 we were already rowing. The guy who took us there prepared us some cinnamon tea in a thermos. Our route went from one lake to another and then into the channels and we came to the market – a small bay – where few boats with vegetables were already floating around.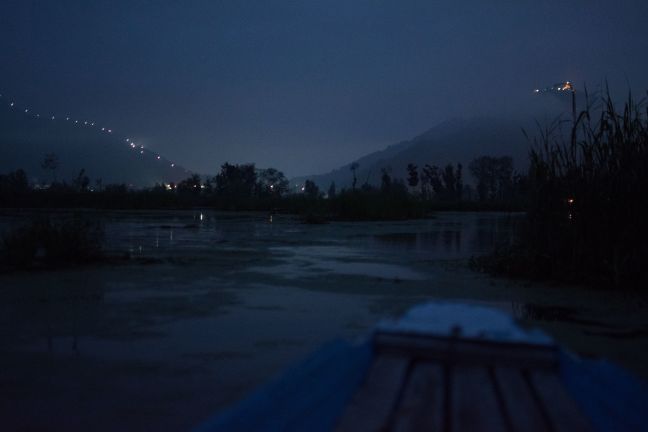 We were just observing, sipping tea and it was getting brighter and brighter.
What actually happens in this market is trading. Trading vegetables between farmers and sellers. So we could hear anything – from fighting to laughing. Three boats were there just for tourists. First one selling Kashmir tea – kahwa. Made with saffron, cardamom, honey, walnuts and almonds. It was really good. Second one was selling saffron (they grow a lot of it here) and we had a really great talk with the seller. When we said »No, thanks« to the third boat selling wooden crafts he understood and didn't force it.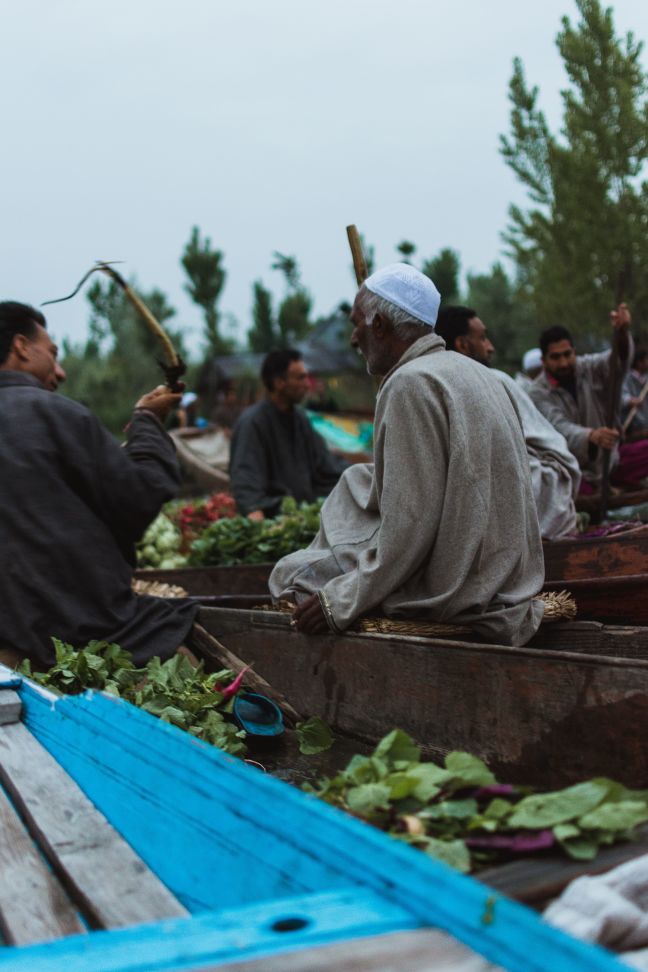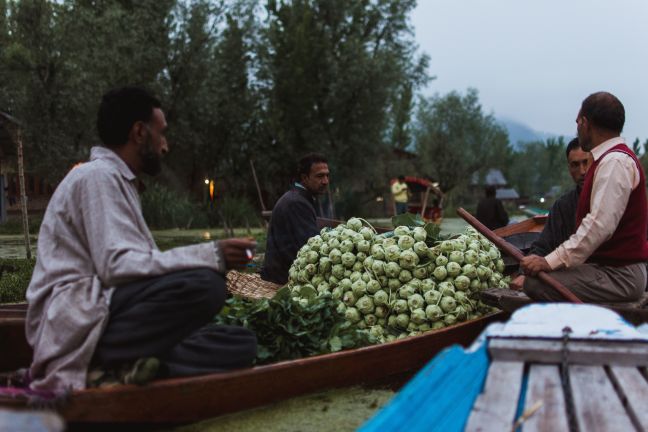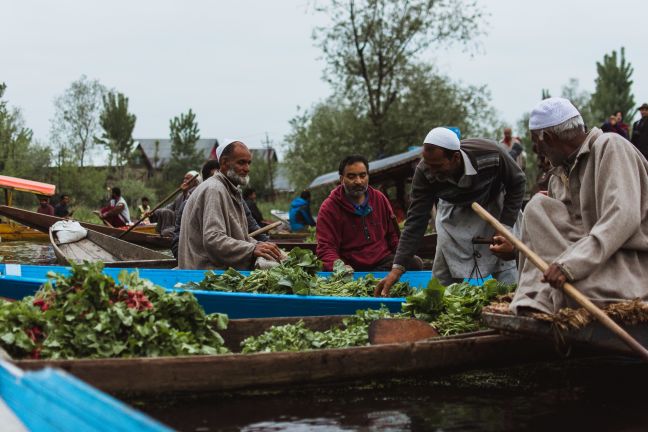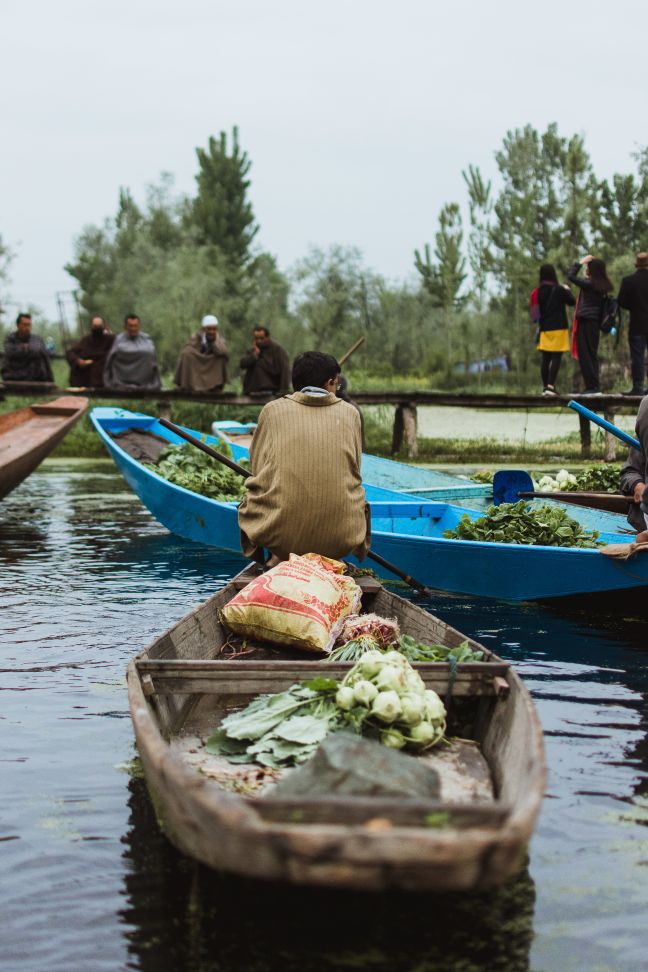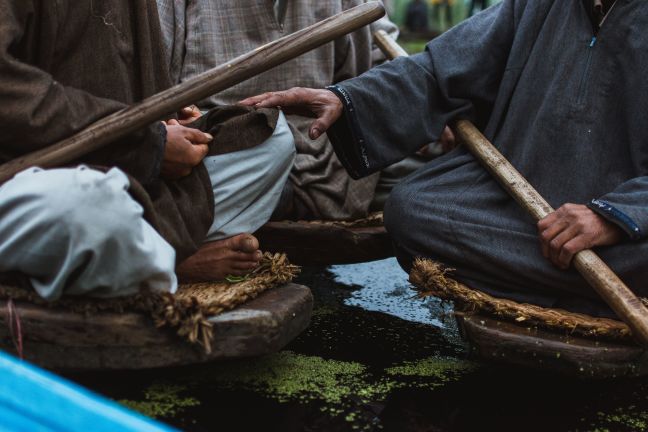 And I would like to explain why is that so surprising. In parts of India I travelled before »No« was never understood as no. More like yes or maybe. But here if you nicely say »Thanks, I really don't need it« the person understands it. Maybe he asks where you are from and how do you like Kashmir – but then he leaves you alone. And I really appreciate that.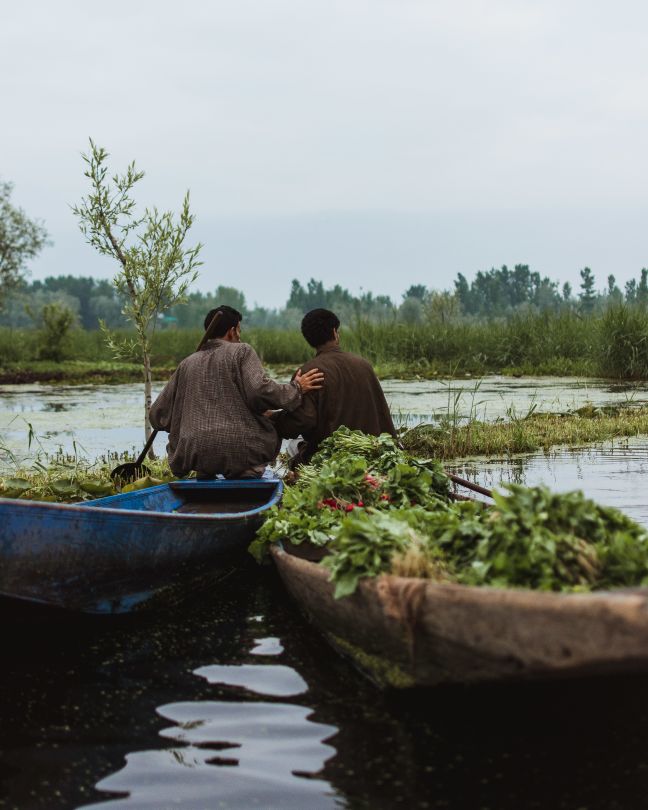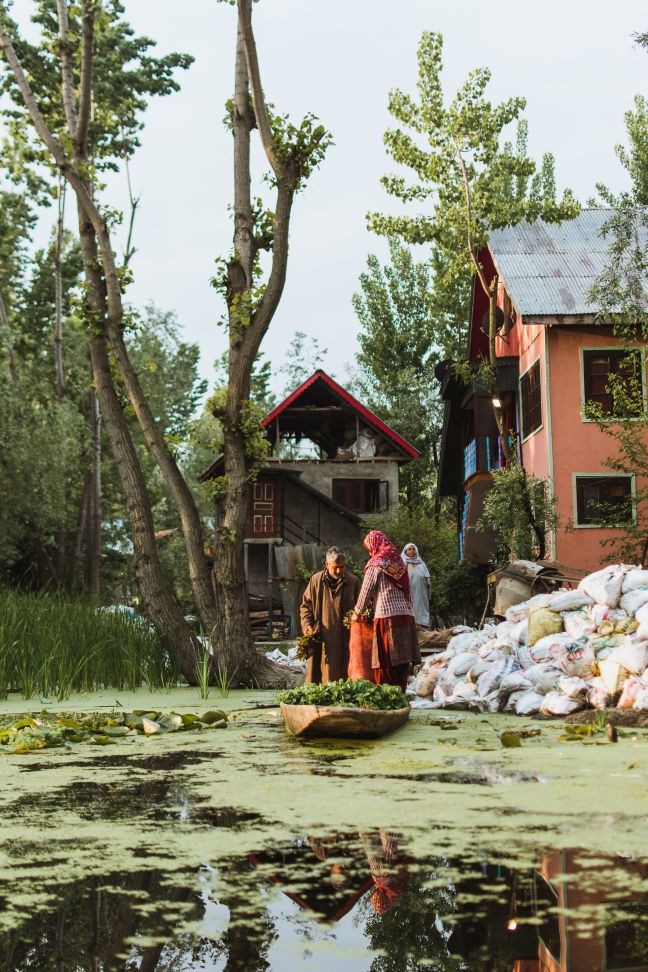 When we thought that the market was the peak experience – we stopped at the bakery. I hope the photos will bring you the smell of freshly baked bread through screens. And the warmth when we entered, the energy we both felt with Klemen. I could take photos there forever.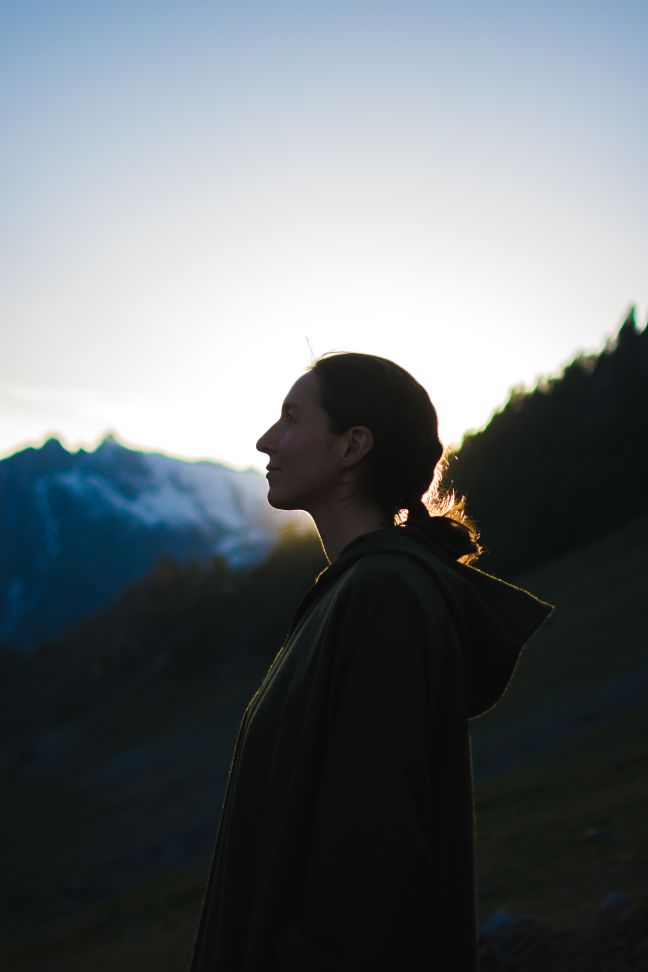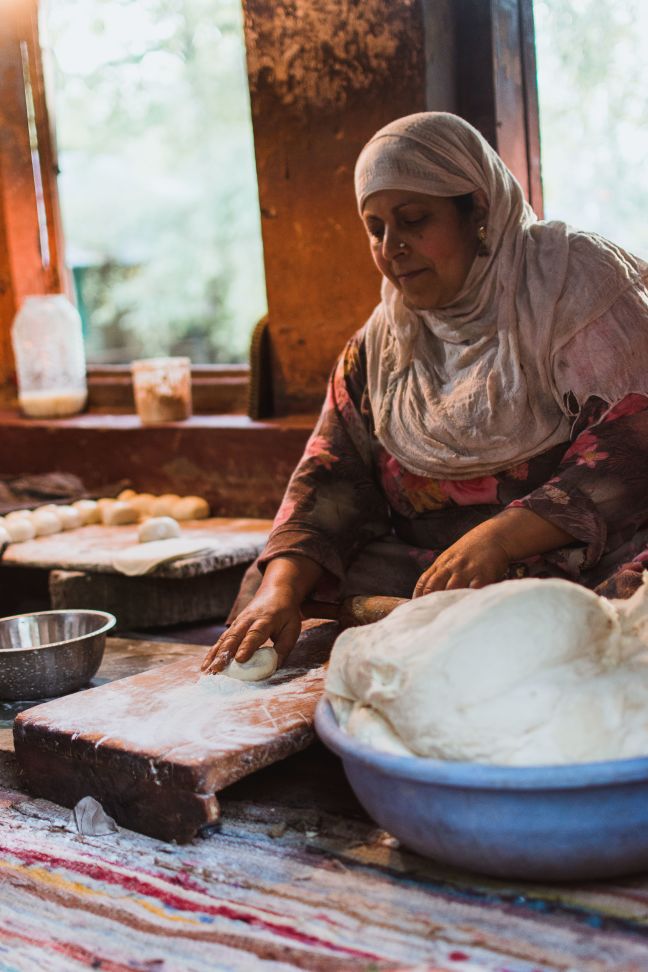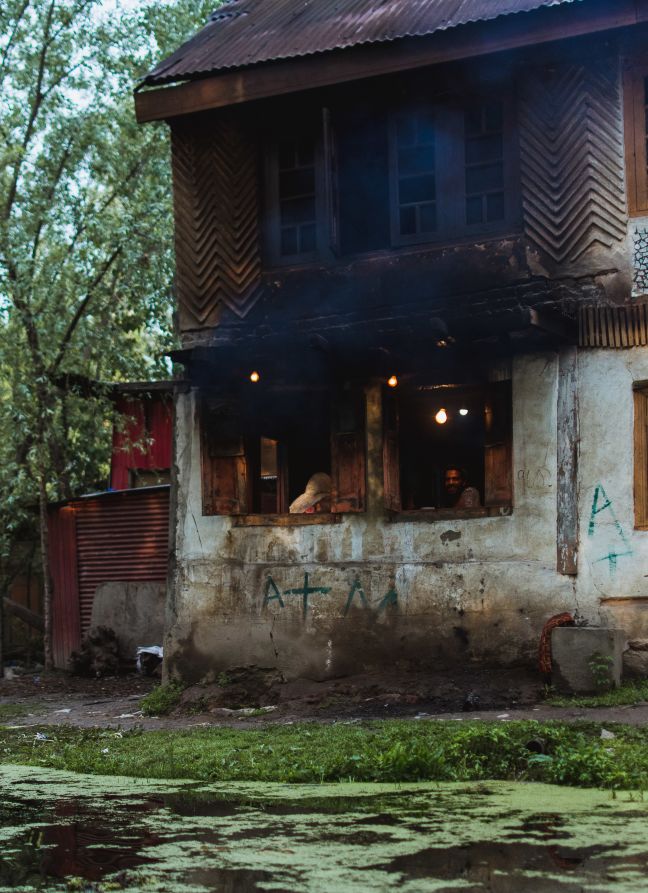 We headed to the bus to the mountains a bit dizzy. A gorgeus morning was behind us and we were trully grateful.