Delhi offers so much street food it is crazy!
All is really flavorful and if you choose wisely you get a lot for cheap. Choosing wisely means:
Picking food from stalls that are super busy;
Picking food that has no ice in it or flies on it;
Picking food that is cooked over fresh stuff.
Delhi food you can find on the streets
Fruit
The variety of fresh fruit is amazing. Papayas, mangoes, pineapples, melons, grapes, stuff I have no idea what they are, coconuts …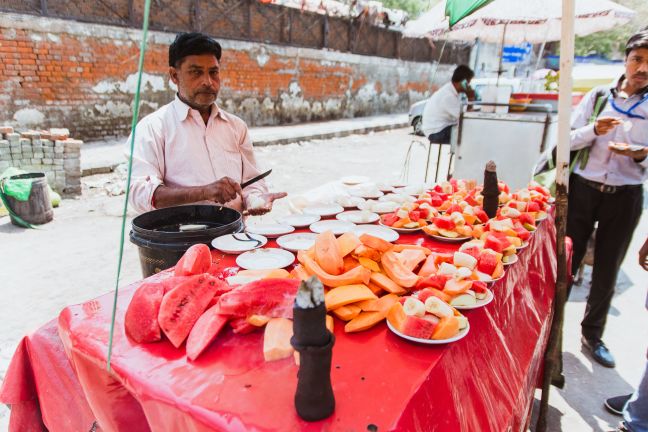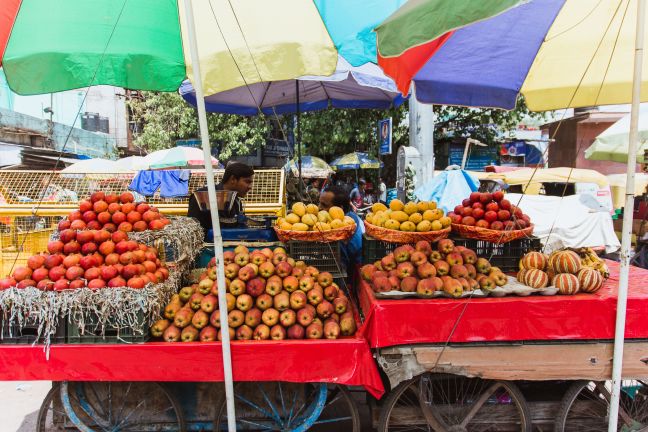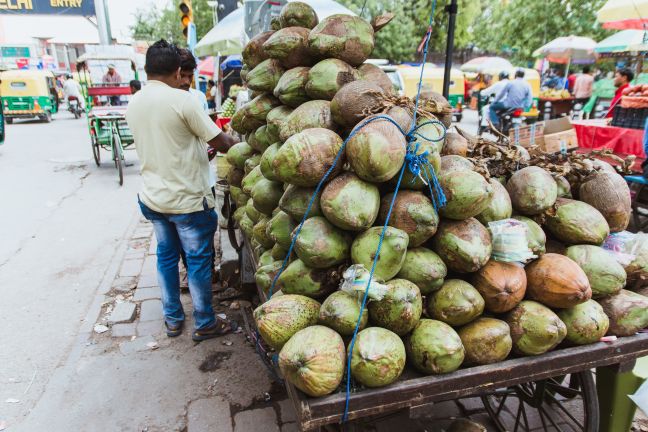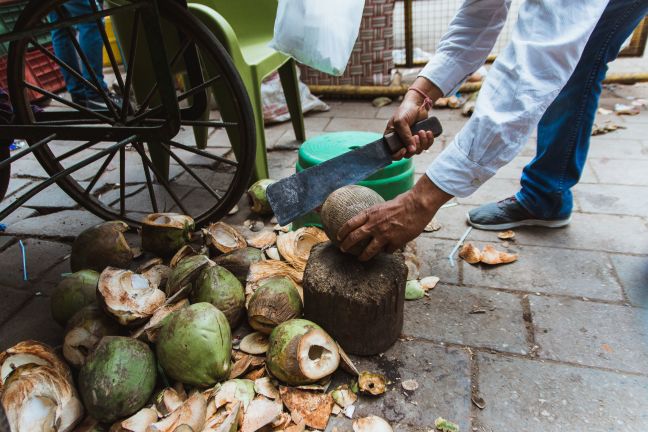 Drinks
No. 1 drink is chai! Or masala chai. Yes, I made a recipe for it, but here the amount of sugar just makes it so much better. I can't lie! It is an amazing treat.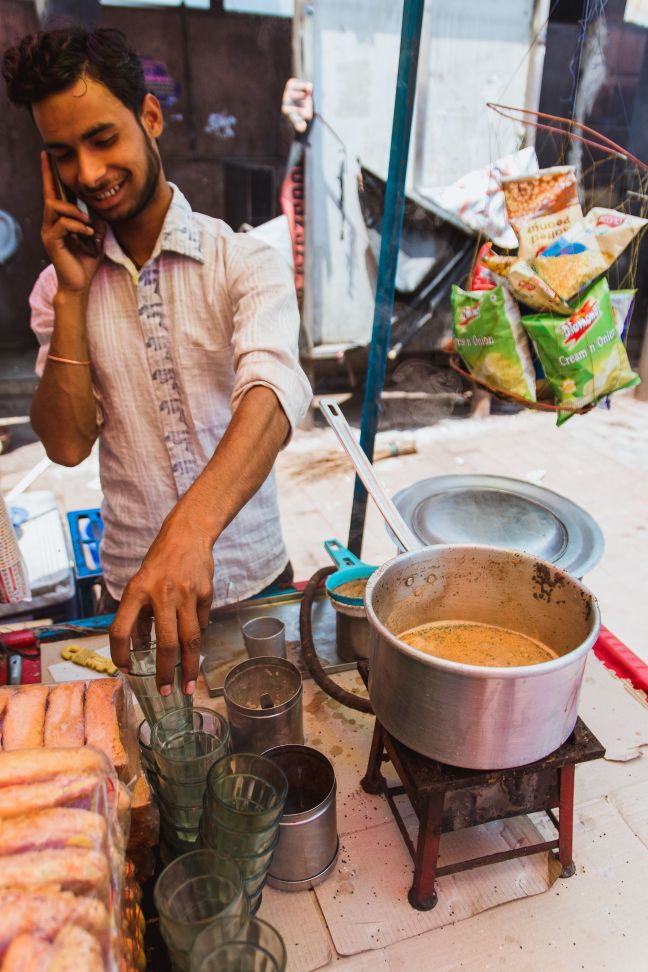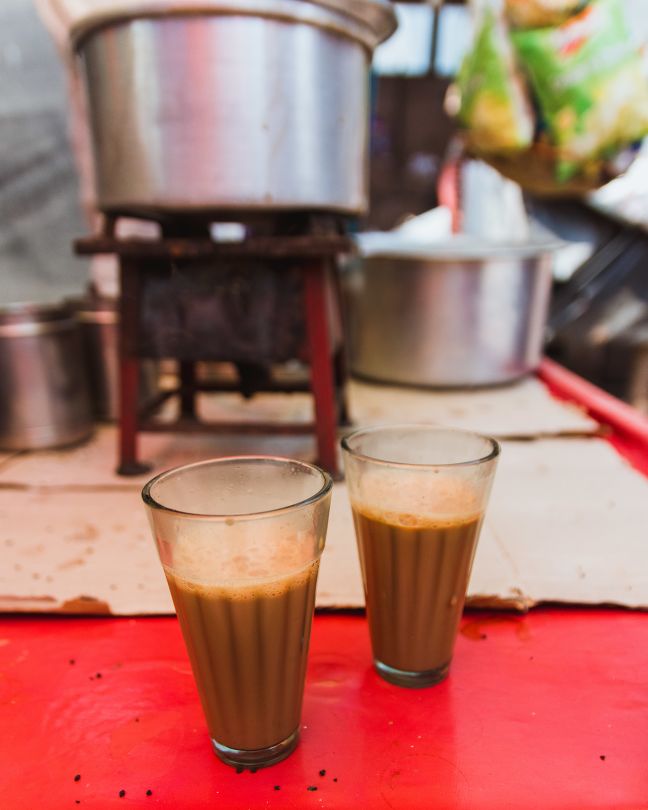 The second thing are fruit juices. With all the exotic fruit I listed above + sugar cane juice, pomegranate juice etc.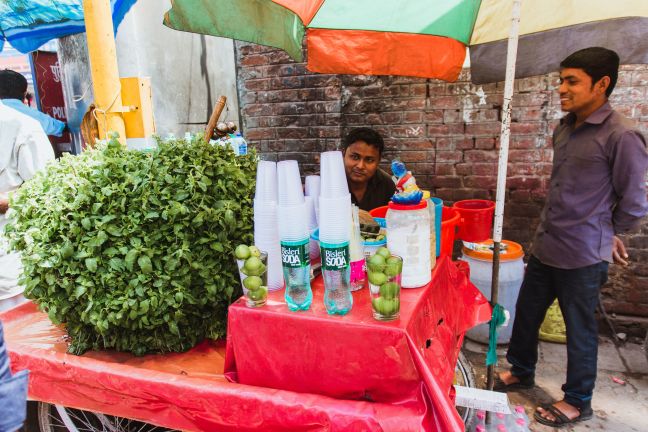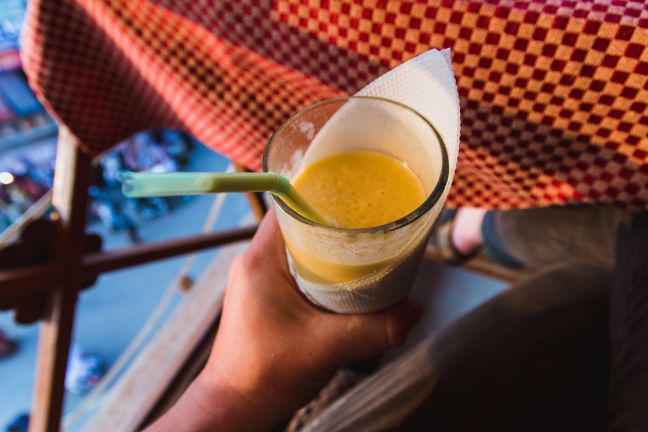 And another thing that just tastes like heaven is lassi. Lassi is like a yogurt milkshake. Mango lassi is quite famous but I think I have tried plain lassi for the first time - yogurt + water + sugar + spices. All whipped together so it is served really foamy. With cream on top. O M G. I love it because it has so much character - sweet, sour, creamy.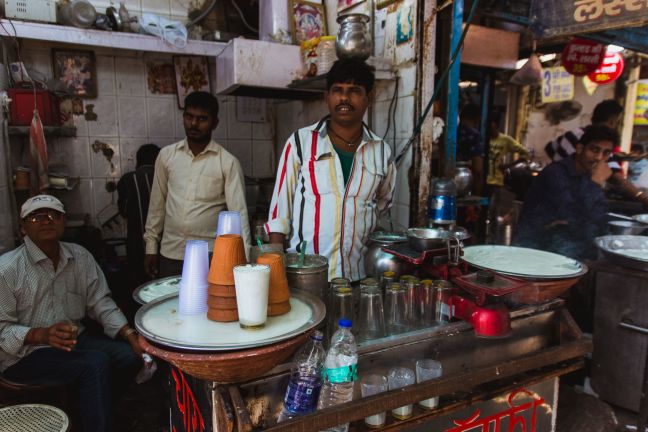 Savory (and mostly fried) deliciousness
Delhi street food offers a lot of delicious food and in a lot of cases - it is greasy!
Chole bathure
It might not look like much but listen. The bread is actually fried and I would say activated with sodium bicarbonate. Meaning it melts in your mouth. The sauce is made with spicy chickpeas - but just the right amount of spicy! Ahhhh…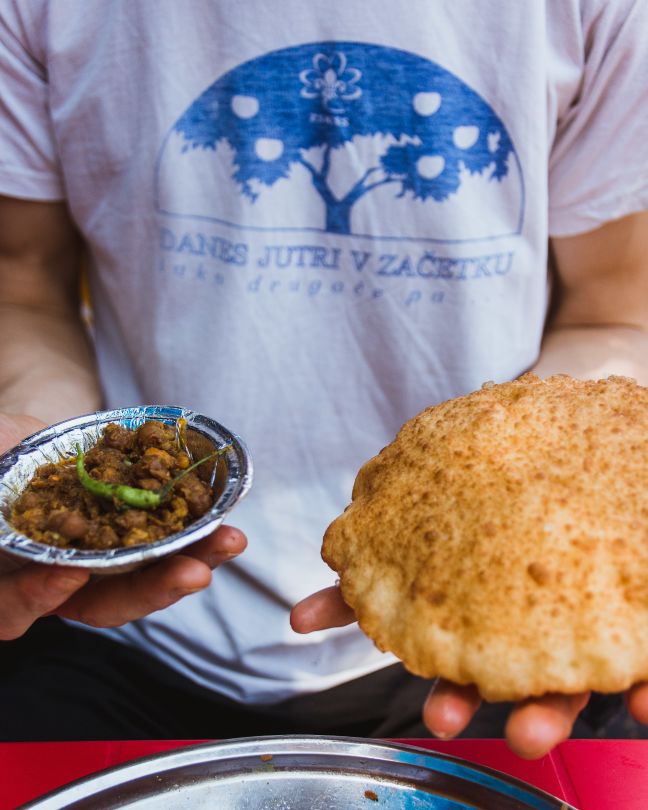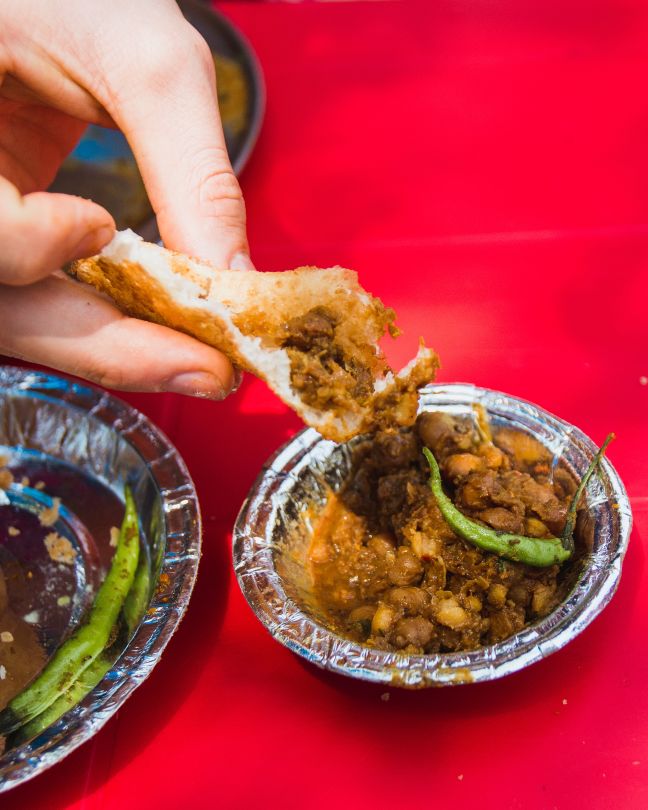 Panipuri/golgappe
Small fried dough balls with a hole. Usually filled with flavored water, chutney, potato … It is a really interesting street food I have never seen elsewhere.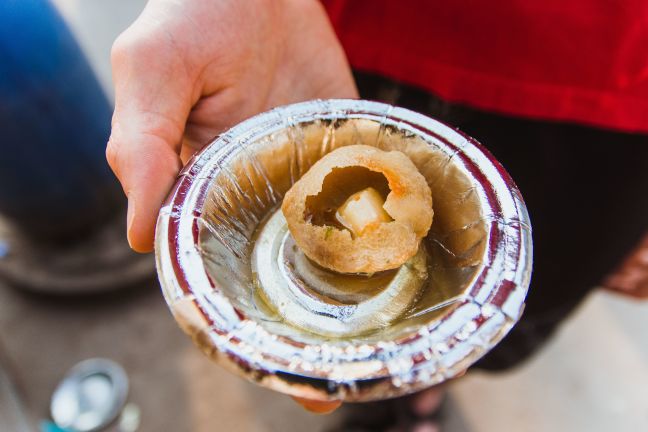 Kachori
This snack (guess what, fried also!) didn't impress me that much. It is fried dough filled with daal (lentils).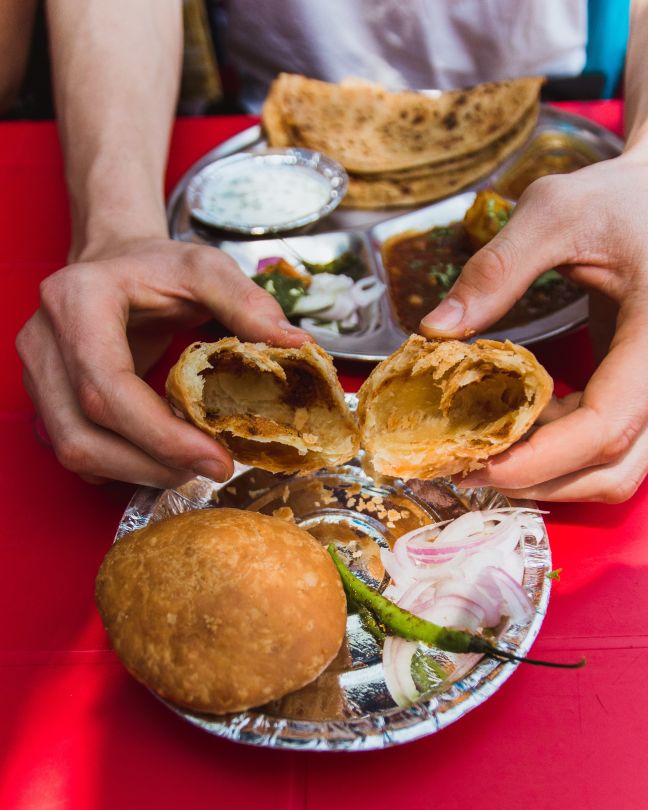 Aloo paratha (thali)
First let's explain what is a thali. It is simply a plate consisting of different stuff. On the one below we have: Aloo paratha (bread filled with potato mixture and baked on oil/butter). I have one recipe for parathas on this blog but I think I can't compete. Raita (the white yogurt sauce - helps you cool down after the spiciness). Chana masala (spicy chickpeas). Potatoes + cauliflower in a sauce (not sure how this is called). Onion, pickles, chilli sauce. This was an amazing combo.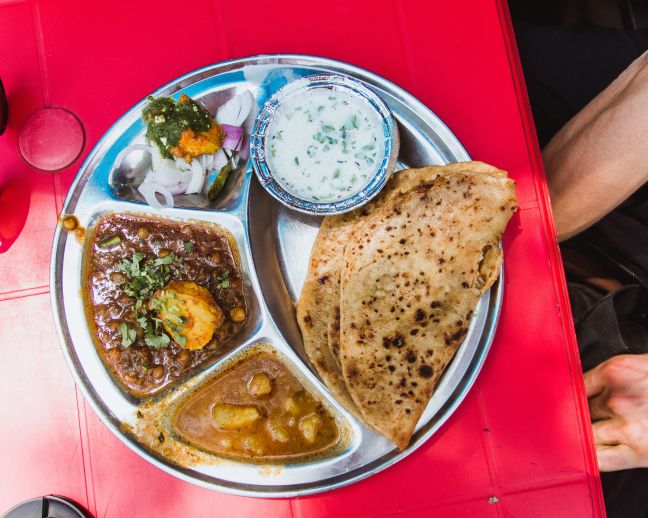 Aloo tikka
Potato patties (fried) and served with sweet sauce, herbs and onion. I love this one!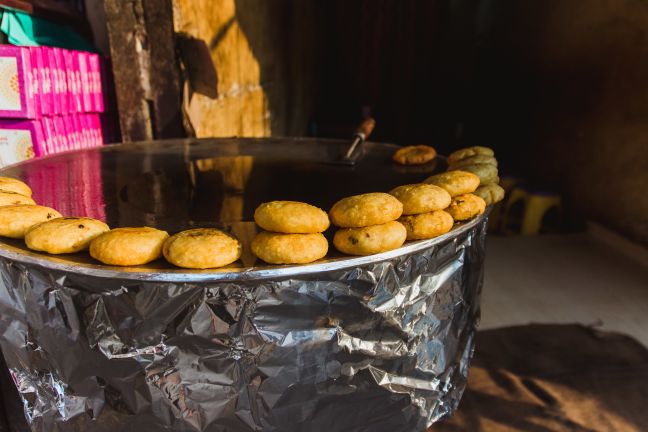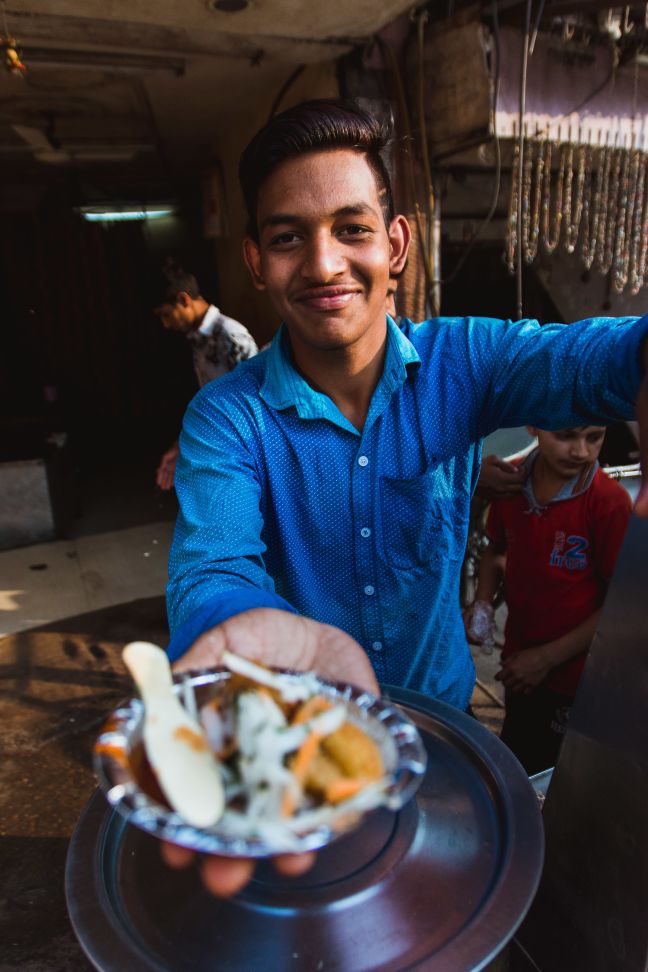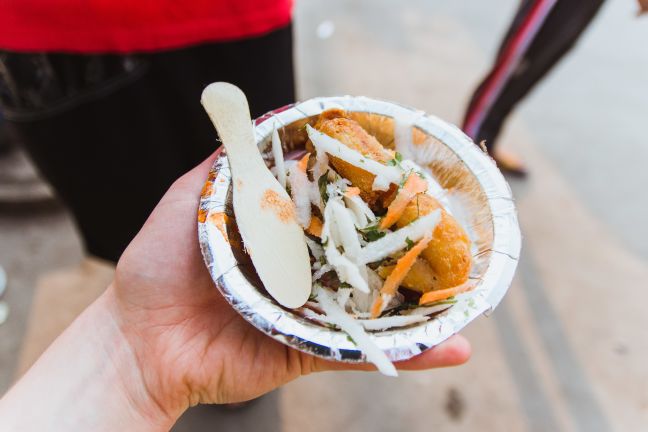 Samosa
Fried dough filled with potatoes, lentils, peas, onions … Really famous! And delicious when you dip it into sweet and spicy sauce.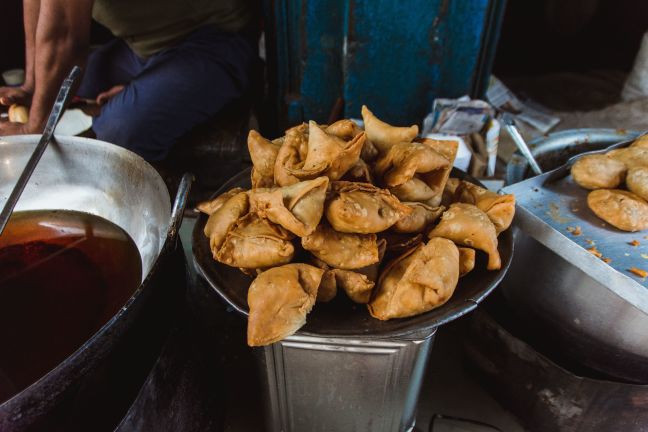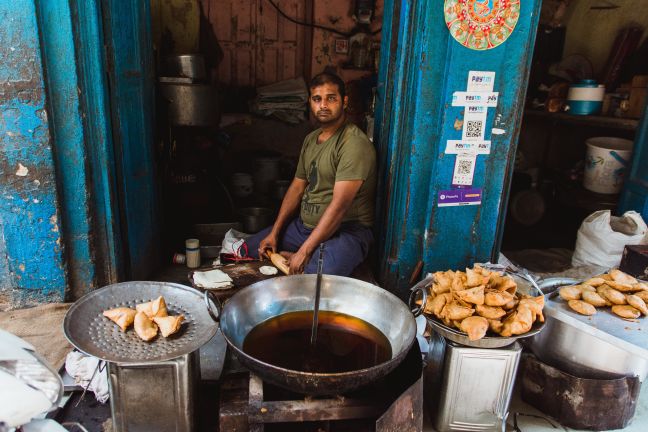 Pakora
Pakora are fritters. Usually it is chickpeas flour mixture that coats veggies, paneer (soft cottage cheese) etc.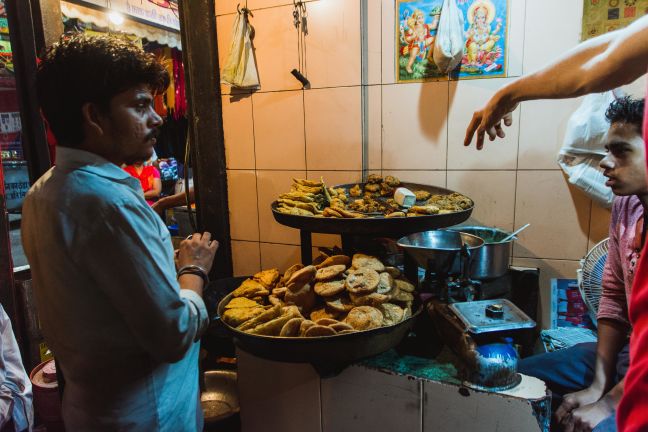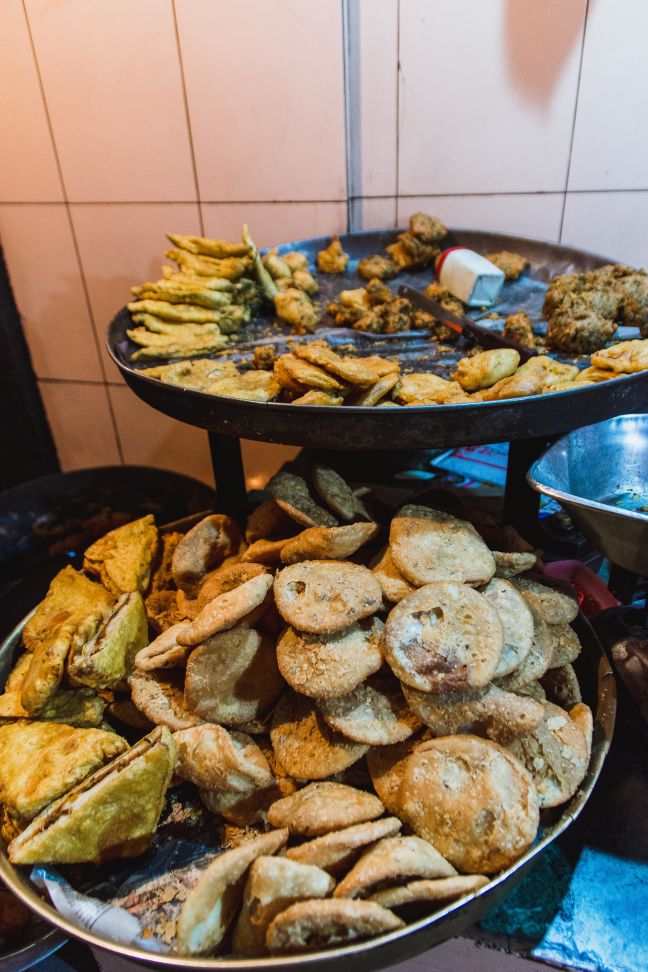 Momos
Filled dumplings originating in Tibet.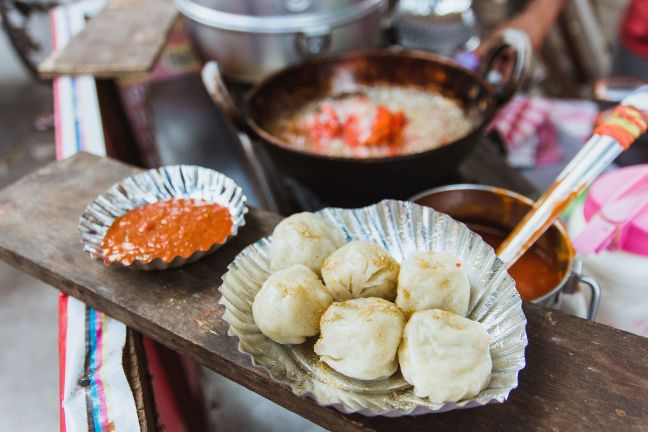 Sweet corner
Jalebi
Fried dough tossed in sugar syrup.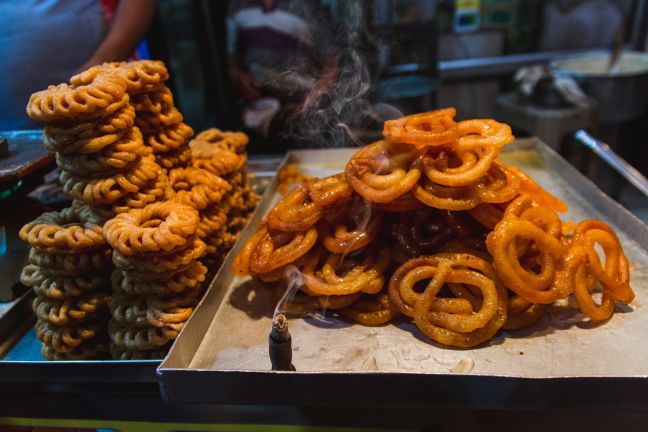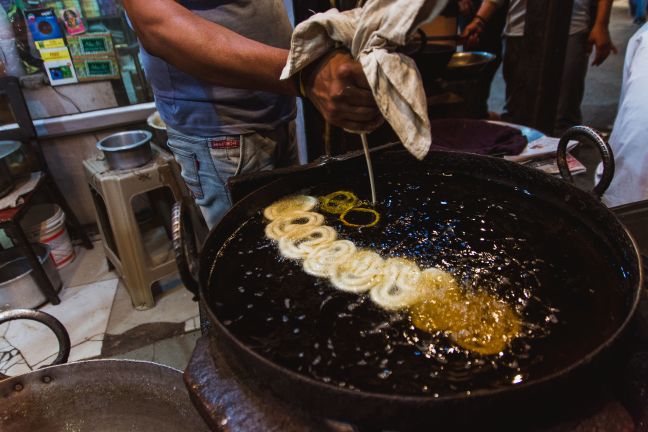 Gulab jamun
Fried dough tossed in sugar syrup. But different than jalebi. I would say this one is much tastier.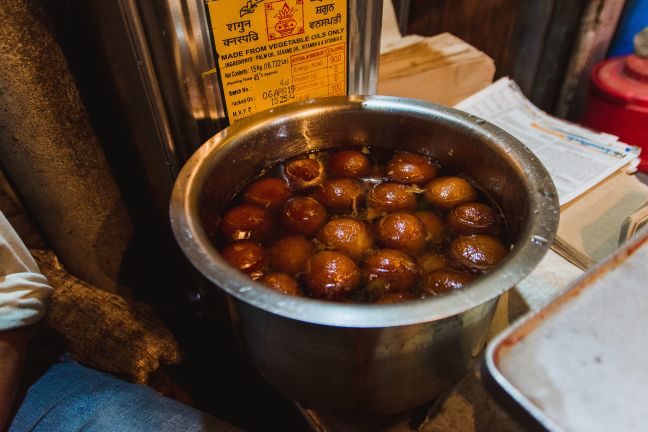 What I forgot
South Indian food
Dosas (rice flour pancakes) and idli (fermented small rice-cakes) served with sambar (spicy sauce) are a much healthier option for a meal. And sooo delicious!
Kulfi
Ice-cream.
And probably much more :)