My love for the Middle East food is really big. I lived in Jordan for half a year and I will never forget their desserts, rice dishes, falafels you could buy for cheap,… I also travelled in Iran where so many amazing families made ass kicking dishes. So tasteful and full of aromas. So I thought it might be a good idea to organise a gathering and cook something on a lovely Saturday. I invited few Syrians who decided to make a dish called ouzi. The main chef was Amjad. Asgar took us to Iran with an amazing soup ash reshteh. We also enjoyed the entree called mutabal or baba ganoush (eggplant spread I would be easily bribed with). And not one but two desserts – fudge cake and apple-pear crumble. So there was plenty of amazing food, beer and music. 
Ouzi is a dish with lamb meat. First you boil the rice with peas, carrots and butter. You sautee the meat seperately then you mix it with rice. The mixture is filled in thin dough sheets. As a side dish Amjad served us a dip made of grated cucumbers with yogurt and garlic.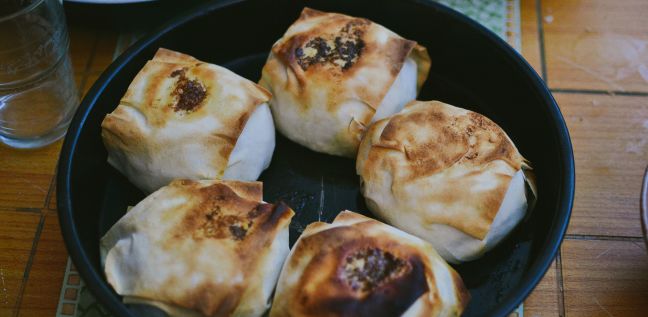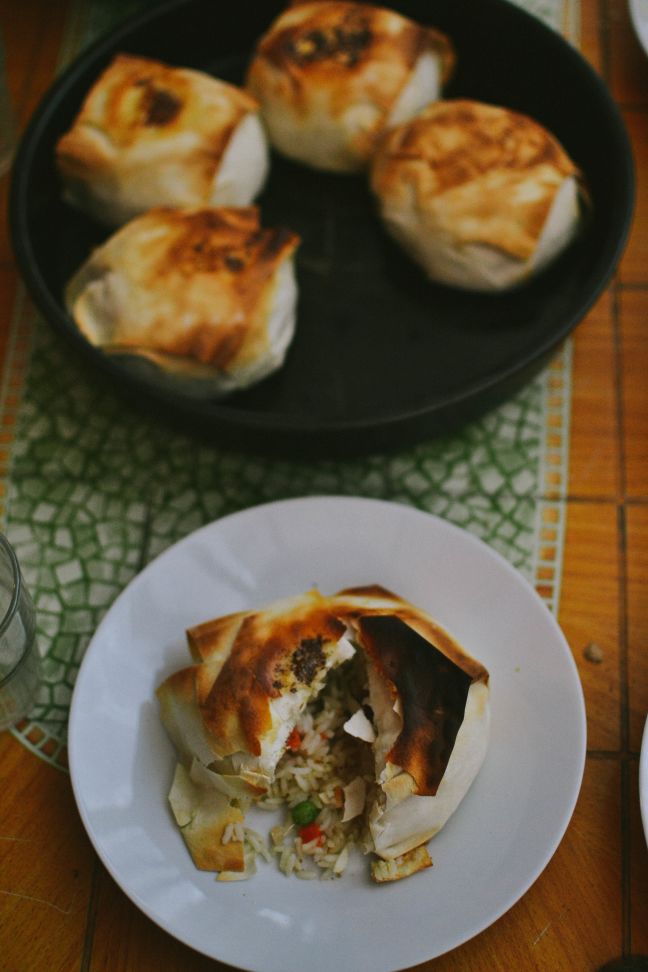 Ash reshteh is a meatless soup with legumes (lentils, chickpeas and beans), spinach and a special mixture of spices (some of them are parsley, dill and coriander). Asgar also fried some onions and topped the sup with them. Crazy good!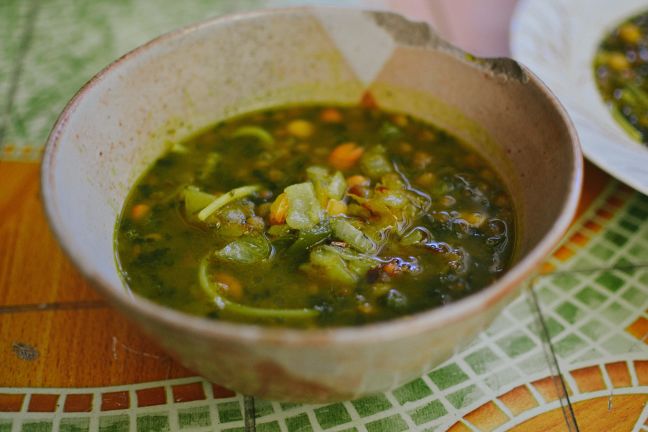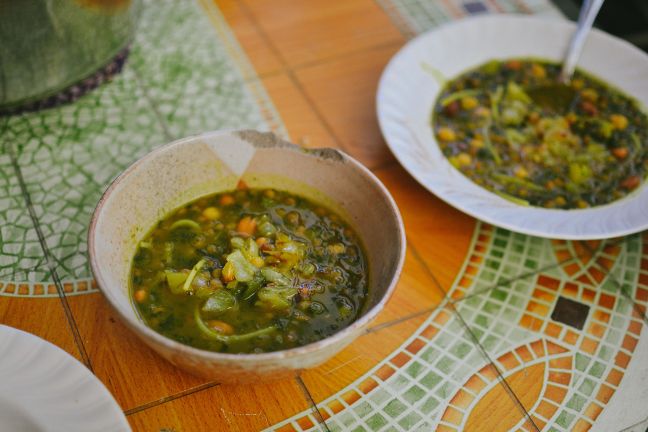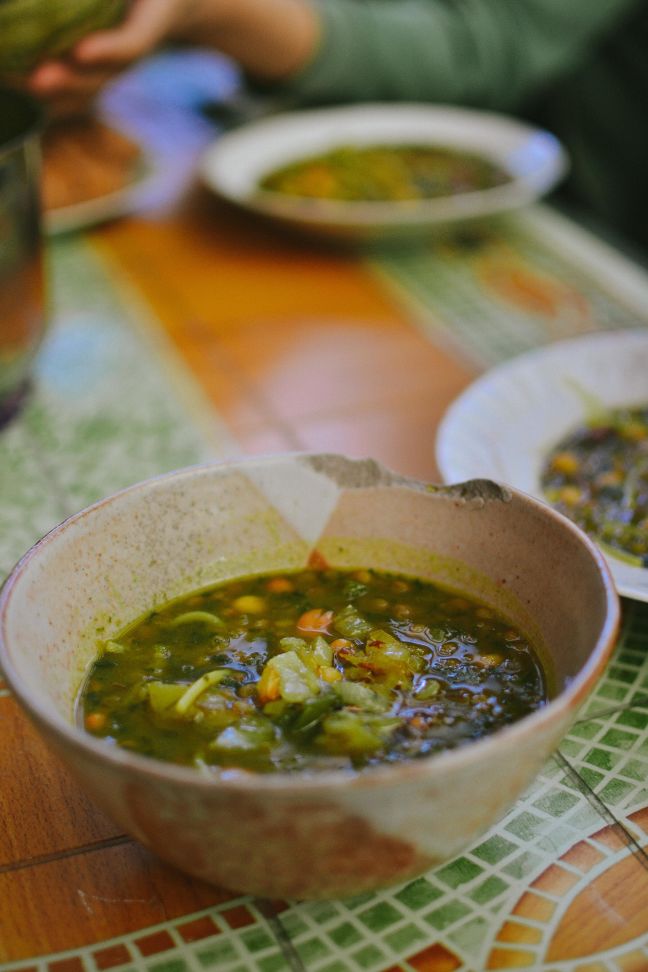 I won't post recipes today, because I want to recreate this amazing dishes myself first, so I can share recipes with precise ingredients with you 🙂 Because I want your home to also smell like the Middle East! Below you can find some more photos of our hanging out.