Ohohohoho, let's talk about food and drinks that won my heart <3
Note: The food I am describing is not only Jordanian but can be found in many Arabic countries. The only truly Jordanian dish in no. 1 🙂 Let's begin!
Mansaf Sweetheart of Jordan, the winning dish that is served everywhere. From funerals to weddings. Before becoming vegetarian I love it. It's basically chicken or lamb cooked in goats yogurt (jameed) with spices and served with rice. Do you dare to eat it with your hands? 🙂 You can find delicious mansaf in Amman at Al Quds restaurant in the center.

Knafeh Are you prepared to get sugar high? It is a hardcore dessert that you can buy in two different variations. Either made with tiny noodles or with semolina. In both cases there is delicious cheese in the middle. It's best when fresh because it's drenched and baked in sugar syrup. Ufff 🙂 I usually got one at "the best kanafeh place" in Amman Habibah.

Araq Drink also know as ouzo in Greece. The taste is similar to liquorice. You mix it with water to get a milky drink like on the photo below. If you are planing to visit traditional restaurants such as  Zorba, have some araq with your food.

Mezze Oh, how much I like mezze! Tiny dishes you eat with bread and veggies. And there's so many of them! What to order? For example: 

Hummus (chickpeas spread)

Mutabal/Baba ganoush (eggplant spread)

Falafel (fried chickpeas balls)

Foul (beans spread)

Shakshuka (mix of roasted bell peppers, tomatoes, onions and eggs)

Mufarake (mix of eggs and potato)

Kibde (livers in a sauce, usually chicken)

Labneh (arabic cheese)

Zed u zaatar (Olive oil and mix of spices, mostly thyme. First you dip the bread in olive oil and then to spices.) 
You can eat mezze in fancy places such as Shams al Balad or on the street, shoulder to shoulder with men. I always liked a small place called Babas in the center.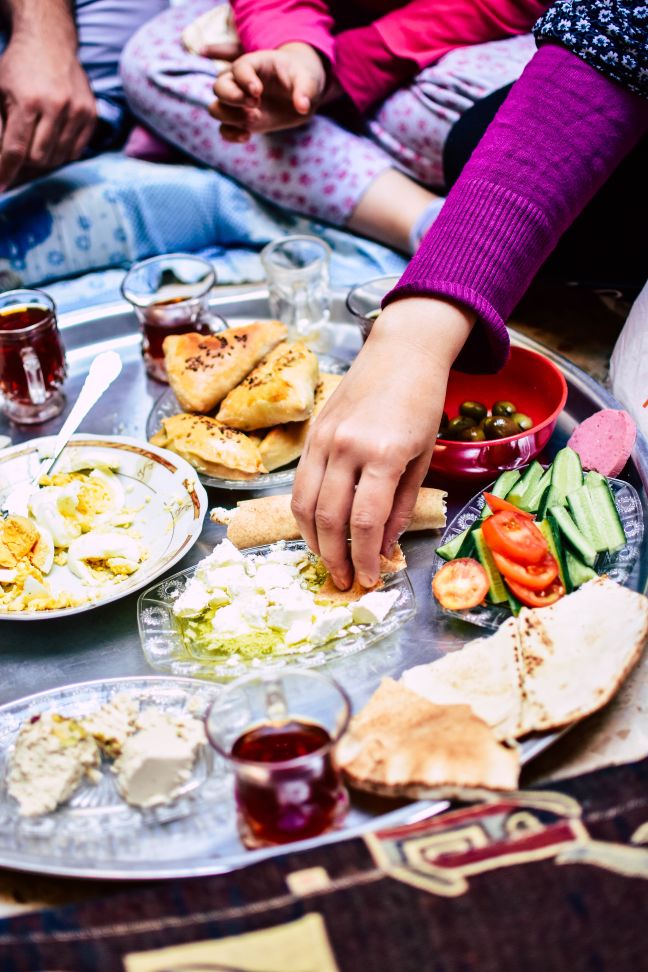 5. Tea and coffee with cardamom Their typical tea is black with leafs of mint and with loads of sugar. Their typical coffee has aded cardamom and is without milk. Try both! If you want some coffee to take home they will grind it freshly in coffee shops.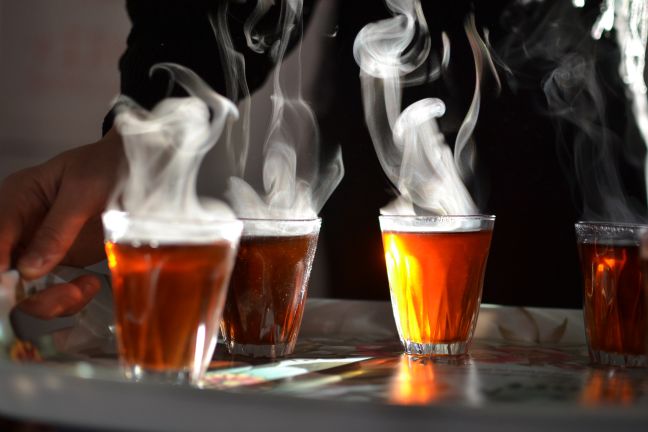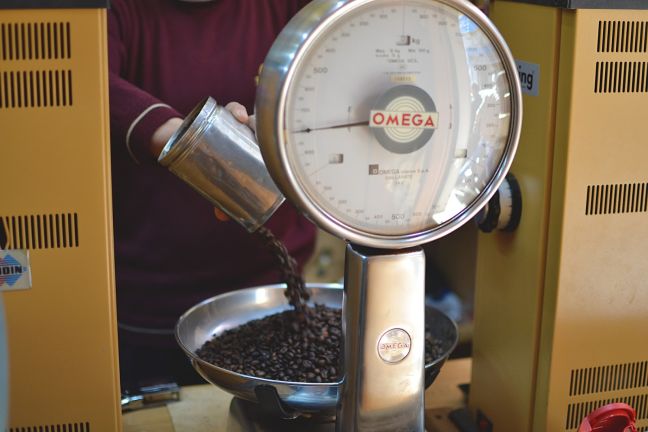 6. Fruit juices How much fruit! Smoothies and fruit juices are a big part of their culture of food so you can find tiny places that serve them everywhere. Order a glass of pomegranate juice, sugar cane, fruit cocktail (smoothie), orange juice, tamarind juice … The choice is really big! On the photo below you can see my pomegranate juice. While taking it the employee came and put a pineapple next to it. Just so it looked prettier 🙂 To get the second photo of the fruit cocktail I asked a man sitting close to me if he can wait just a little so I can take a photo.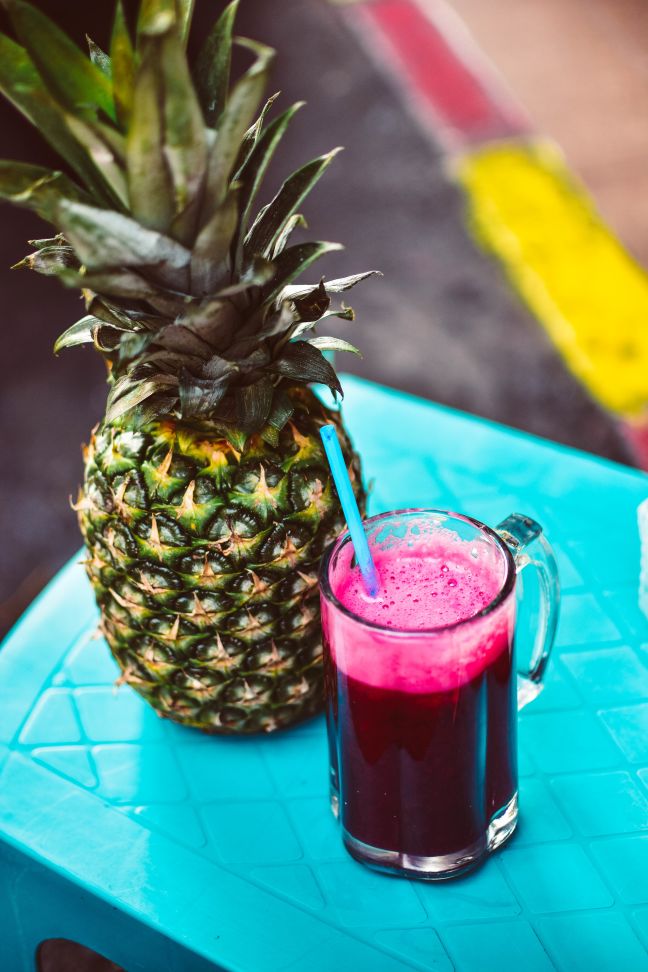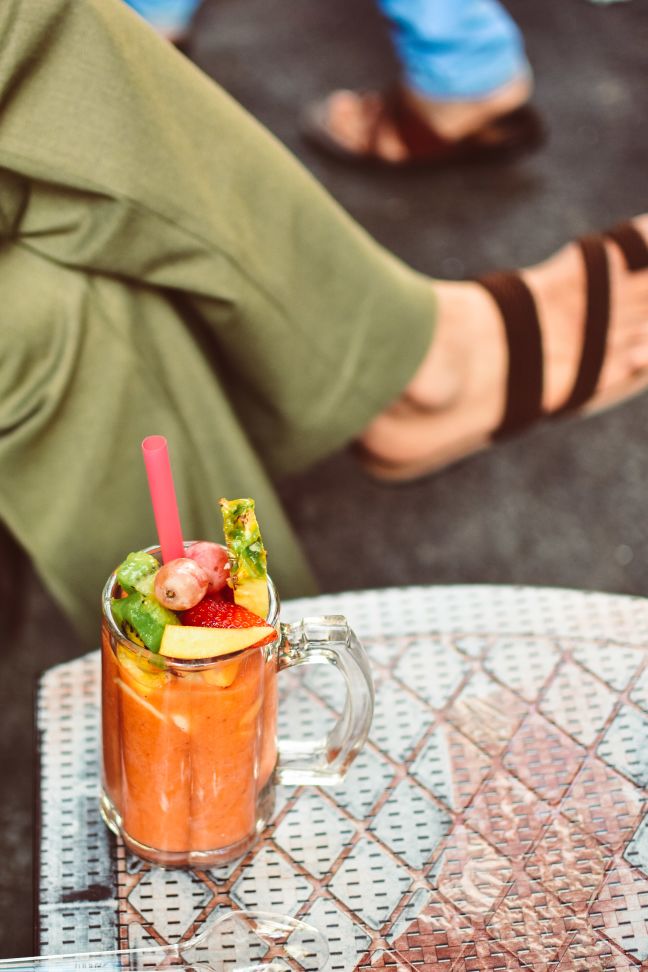 7. Everything else But you can find plenty of other delicious stuff! 
Kofte ma tahini (minced meat patties baked in the oven with tahini sauce) 
Sweets (you will the plenty of sweets stalls; try them and don't forget about maamoul – crumbly cookies with dates filling)
Msakhan (chicken with lots of onion, sumak and other spices; served on bread called tabun) 
Tabouleh (salad made from parsley, tomatoes, bulgur, …) 
Falafel sandwich (fried chickpeas balls, fresh and pickled veggies and hummus; served in different types of bread)
Sahlab (warm thick drink served with nuts; can be found in winter time)
Shaworma (similar to Turkish kebab)
Saha! Bon appetit!