Since we have been living in the tent the days are longer and more diverse. The mornings begin somewhere from six to nine, depending on how strong the ducks are quacking. Sometimes we chat with Klemen for half an hour after we wake up sometimes I already do my workout and eat my breakfast when he comes out of it. Sometimes we all eat breakfast together (mostly porridge – oats, millet, spelt) sometimes we all eat it individually. And sooner or later there is a question – what are we doing today?
Motivation, weather, needs influence that question.
We are currently seven people living on the space. And seven is quite a nice number for different interests and wishes. Even bigger is the number of all the spots on the space. From house, tiny house, 2 kozolec*, garage, green house, garden, field and forest garden. A few types of work I have done here so far included: Planting, replanting; Kitchen (bread making, cooking everyday meals, preparing kombucha); Cleaning; Cutting and storing wood …
Cleaning is maybe special category. On the land where for a long time no-one has lived a lot of junk piled up. So we put a lot of energy into cleaning the attic and yard. So our space will breathe more, got new energy and give us bigger spot for creating. i
What I really like is that each day is on me to spend it as I want. Sometimes Klemen and Miha start working and I cook for this blog. Sometimes we are all replanting tiny plants and Urša needs an hour or two on the grass field for herself. Maybe Nina is very inspired for editing her Etsy online store and will join us a bit later. Sometimes Santosh cuts my hair and the field needs to wait a bit. 
In the last days we prepared outdoor cooking spot a bit more and now we cook outside, hang out, read books and Neža sews tiny bags for bread.  
It is important to say this is life in community and not with flatmates. We don't live pass each other but we are building something for the common goal – in our case this goal is to refresh the space and give it new meaning, new life. And meanwhile individual initiatives are empowered too. We all have our own projects. Who are you? What makes you happy? 
So we read a lot, talk about what we read, debate, go for walks, meditate and work on individual ideas. 
But I don't want to romanticize. I get bothered by stuff a lot of times. And others too. But we try to tell those thing to each other and ask ourselves when we see tiny pebbles of resentment – where is this tiny pebble of problem inside me? 
The is nother chapter in our lifes next to forest that attracts me greatly. And that is the simplicity of life. If you maybe follow me on my [Instagram][1] you can notice how we are dressed in Instastories. Baggy tracksuits, t-shirts we got for free and hoodies from primary school. Jeans are in closets for special occasions – when we need to get something from the store in the city. Or not even then. Oh, and old sneakers or even better – without them. Smell of smoke isn't a bothering element anymore – we cook on the open fire everyday anyways. We eat simple food. What they managed to preserve last season (tomato sauce, sour radish, sour cabbage, jams), food from the mill (porridge, polenta), a lot of sourdough bread and seasonal food that has started with spring (dandelion, wild garlic and other plants). Of course we go to the store too – to get legumes, coconut flour, fruits … 
Life here is bringing me closer to my values. Those that I always felt inside me but they (as everything) needed time to become clear. How much good relationships mean, feeling with nature, being interested in the world around you, developing creativity. And how valuable it is to start learning that we don't need to be non-stop busy and overloaded with hundred responsibilities to feel productive. 
And singing birds in the forest are the newest hit. 
*kozolec – traditional Slovenian (mostly) wooden construction to store straw, give shelter to the animals etc.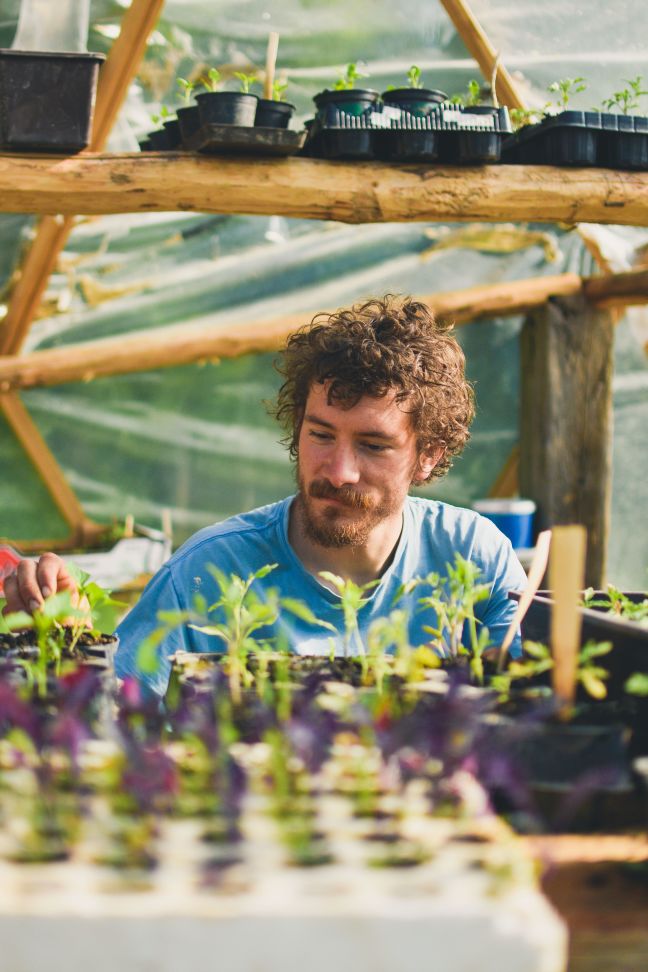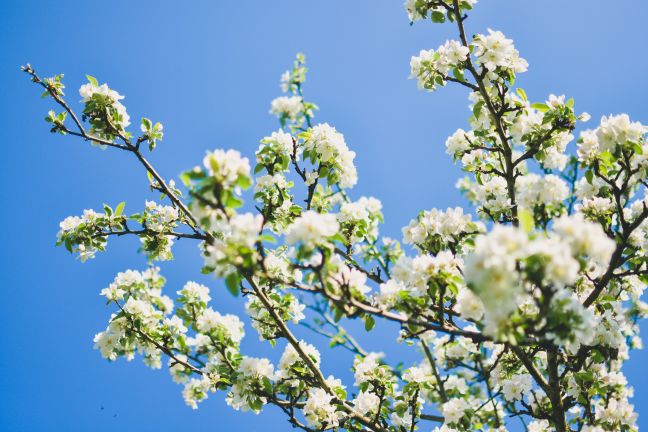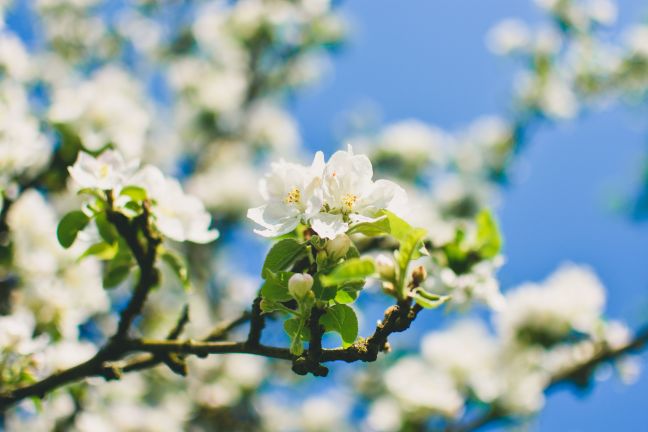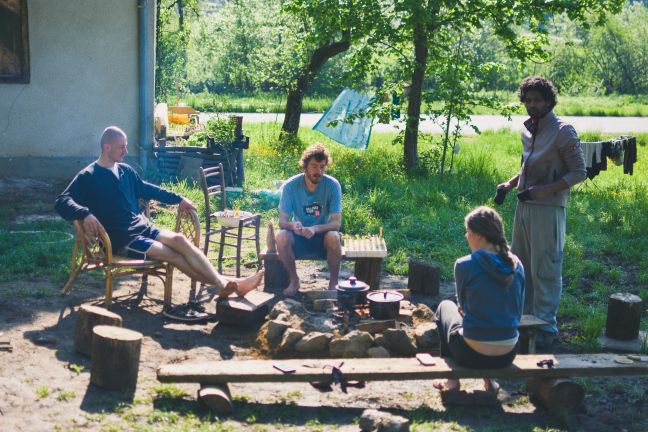 [1]: https://www.instagram.com/klaraazagar/